Wood Lamp - BEFORE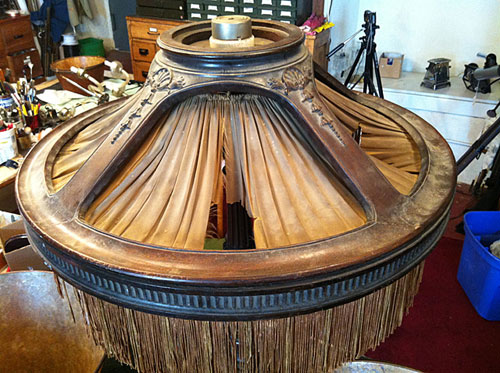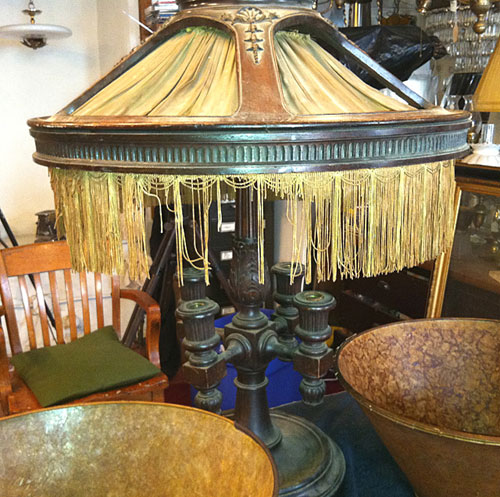 Wood Lamp - AFTER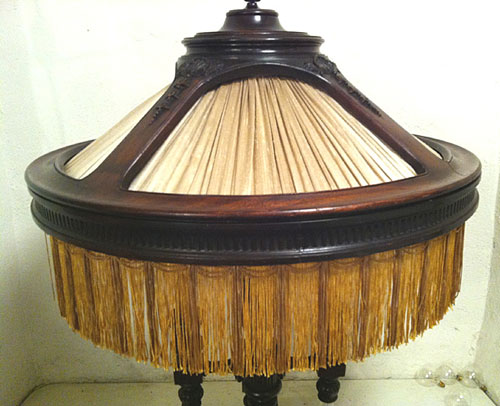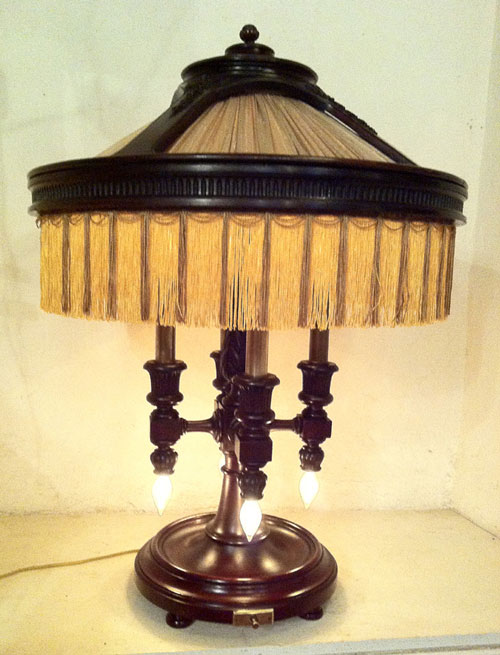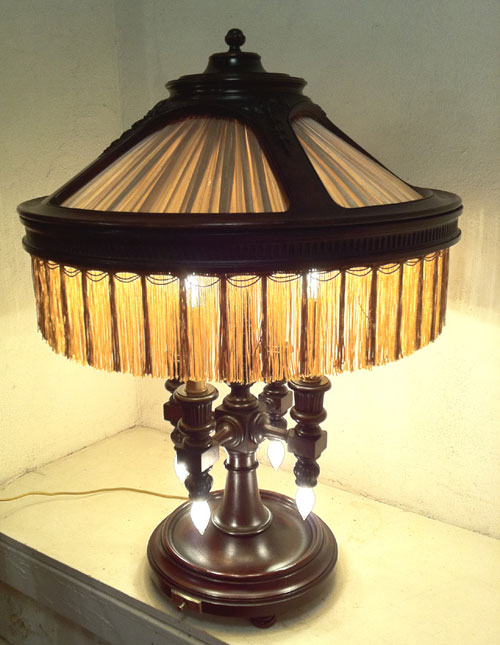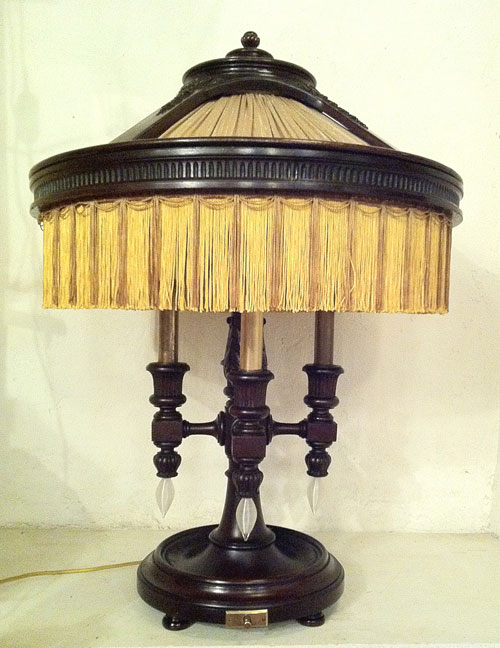 Wood Lamp - During Restoration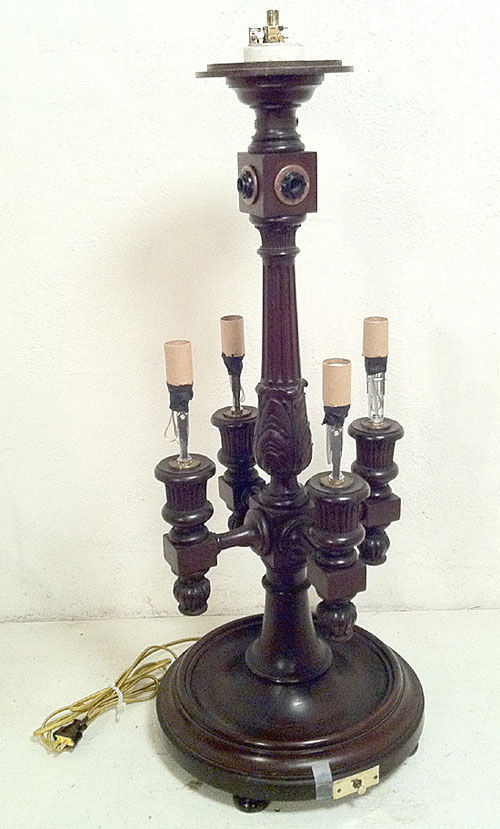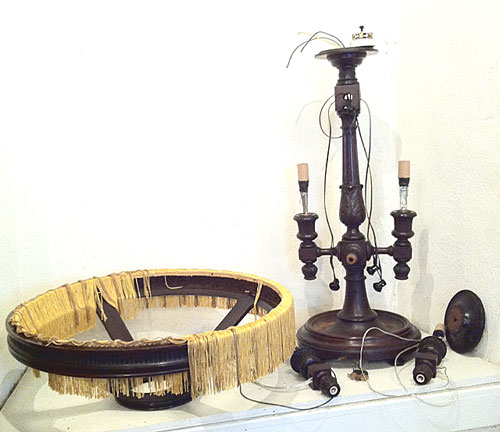 Testimonial
Words cannot express how pleased my wife and I am with the wonderful craft work you did in restoring our "old" turned large wooden table lamp. You took such care to restore the lamp to its original grace, beauty and functionality without losing any of its fine petina. This lamp is so unique that every aspect of it working together makes it a very special lighting fixture.

You did an excellent job making the previous functionalities of the lamp come back to life. We especially enjoy the different lighting modes of the lamp and how you painstakingly got the light to work on the four different modes, along with the one on/off switch.

We must commend the young lady that crafted the gilded gold fabric shade with the similar pleat and fringe that matched the original shade. Also the time and effort you gave to making sure the color matched as best as possible to the original shade fabric. The pleated shade and the fringe really brings out the beauty and the age of the lamp. I also must note your workmanship on the wood and how nicely you cleaned and restored the woodwork. You completed this task without making the lamp look as if it is reproduction but rather restored.

We will certainly recommend The Antique Lighthouse to anyone that is interested in having a lamp restored to its "glory days".

Sincerely,
Bill and Mary Montgomery
Story
Dating from c.1910, it is a family heirloom that both the owner and her husband had wanted to have re-done for a long time. It was in old, ragged condition. We custom-made a frame and gold fabric shade with new 6" fringe and added the old garlanded fringe from the original, by sewing it back into the new. All the wood was repaired, filled, and restored in its old finish.
New similar matching wood feet were turned and re-dowelled in.

Four lights were added on the top-inside, and the original complex, multi-tiered switch was re-configured to do the new altered job of light control. There are now twelve lights altogether.

The owners have a showplace spot all ready for it, and we are certain this lamp could go in many fine antique magazine settings as a centerpiece. This is one of the more interesting restorations of this kind we have ever done, and it required great patience for its "step-step" needed approach.